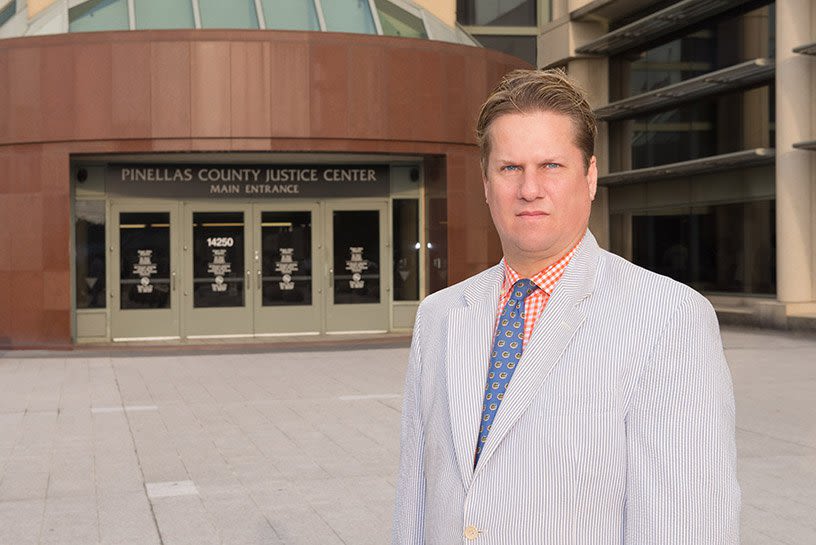 I was always the boy who argued for justice on the playground and took the lawyer route in the Game of Life, but I didn't fully realize my calling for the law until I turned 16. Shortly after I got my driver's license, I was coming home from my job at Publix when my car began having a muffler problem. To give you some background on me at the time, I'll let you know that I was a straight-A student and an all-around good kid. Therefore, I didn't worry when the officer pulled me over… until he said I was speeding and wrote me a ticket for racing on the highway.
As you can imagine, I was quite upset and did not understand how I could get a ticket for racing when there were no other cars around. So, I went to the library and looked up the legal definition of racing. Sure enough, there had to be the second vehicle to qualify as racing. I then spent some time talking to a friend of mine and convinced him to come to court with me. You see, he had gotten off work at the same time I had and happened to see the entire incident. He agreed to come along after I promised he would just sit in the pews and watch, you know, as moral support.
After trial began, I went up and told my story to the judge, including the definition of street racing I'd found at the library. My friend was then forced to testify on my behalf. Luckily, he was a good sport. You should've seen the look on the police officer's face when the judge then went on to rule in our favor and dismiss the case. Despite my early playground antics, it was in this moment that I began to seriously take an interest in the law.
Making the Dream a Reality
When I went off to college at the University of Florida, I majored in economics with a double minor in business adminstration and classical studies. Although I enjoyed the coursework, none of the professions related to my major was a good fit for me. I'm a people person, and I wanted a career that was both stimulating and rewarding, so after graduation, I enrolled in law school at St. Thomas University in Miami.
Since that time, I have tried a variety of cases, but my most memorable moments all involve my clients and colleagues. There's nothing quite like the look of appreciation on a client's face when his or her case has been resolved after months — or years — of tension and stress. Watching tears of sadness turn tears of joy has by far been the most satisfying part of my job. I'm also always excited to see friendly old faces that I've worked with in the past. Law really is a practice for the people, and that holds true whether you're working with a client, a colleague, a judge, or the opposing counsel.
Being a husband and a father makes me a better attorney. My son is my world, and I understand family dynamics more than ever because of him.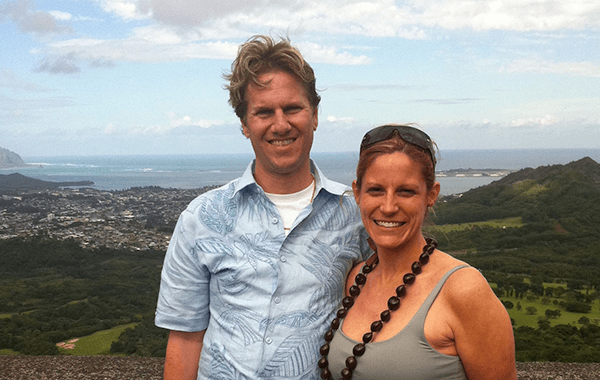 More and more, I find that my practice and my family life intertwine. Handling divorce and child custody cases has taught me how to be a better husband and father. Likewise, my personal life has given me greater insight into my clients' situations than I ever could have imagined. I cherish my family much more because of my profession, and whenever I'm not working, I spend as much time with them as I can. My son and I like all of the same things — Star Wars, Disney World, and the Gators. We especially enjoy doing the Gator Chomp together. He's my little wingman. I know how much he means to me, which is why I want to help parents protect their children and spend as much time with them as possible.
I believe it is important to stay lighthearted and centered around the things that matter, so I make a point to sing and tell jokes. I like to play guitar and share stories of my college days to lighten the mood and empathize with my clients. In both my personal and professional life, I put the well-being of others above all else. And when life gets tough, I think of my marathon practice for motivation. Just like when you're running, you must always set goals and press through the obstacles along the way in order to reach the finish line.
Bar Admissions
Supreme Court Bar Association

Federal Bar Association for the Middle District of Florida

Florida Bar Association
Education
Juris Doctorate - St. Thomas University School of Law, Miami - 1995

Bachelor of Arts in Economics with Minors in Business Administration and Classical Studies - University of Florida - 1992
Professional Associations & Memberships
Supreme Court Bar Association

Federal Bar Association for the Middle District of Florida

Florida Bar Association

Clearwater Bar Association

Pinellas County Trial Lawyers Association

Young Lawyers Division

University of Florida Alumni Association - Life Member

Tau Kapa Epsilon - Former President

United States Golf Association

PGA Partners Tour Club

Pinellas County Gator Club
Check out more photos here.